Our latest PROMO Video to showcase the training TAC*ONE Consulting has conducted over the last few months!
TAC*ONE Consulting offers a variety of active shooter & tactical trainings and programs for law enforcement.
Since 2007, TAC*ONE Consulting has been committed to bringing quality cutting edge training to law enforcement and the private sector. It is our belief that in order to be successful one must be aggressive and mentally prepared to deal with the situations one might encounter. Our mission statement says it all "Provide each officer the tactical mindset to win deadly encounters" All of TAC*ONE Consulting's curriculum is built with the principles of that philosophy in mind.
Tanner Gun Show Concealed Carry Training Information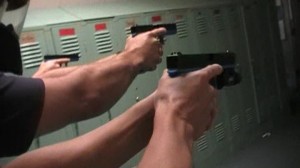 Let the knowledge and experience of TAC*ONE's training staff hone your skills, challenge your decision making and more importantly prepare you to meet the ever changing challenges the Law Enforcement communities faces policing today's increasingly violent society."Learn from the tactical officers that have actually been there, not from people with just theoretical knowledge."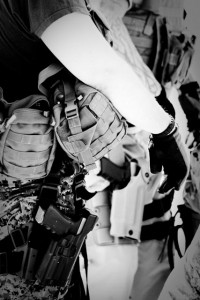 TAC*ONE Consulting offers a variety of active shooter & tactical trainings and programs for law enforcement.  Other specialties for police, sheriff & other law enforcement officers include officer survival, dignitary protection and high risk warrant execution.  There has been a growing interest to address security training needs for school faculty and the private sector with school violence incidents issues as well as casino, hotel and resort security.
In that event of an active shooter crisis, do you possess the metal toughness to focus and see options and opportunities? You won't have the time to figure it out. We will teach you how to make it instinct.
Trainings for civilians are offered as well including concealed carry programs and self defense courses.
All of our specialized officer training courses and civilian programs are available in Colorado at a variety of locations or on location for you and your team.  We have traveled nationwide to 12 states which include Wyoming, Las Vegas, New Mexico, Alaska, Miami and more.
TAC*ONE Consulting is staffed with the brightest and the best subject matter experts in the active shooter response, tactical medicine, executive protection and tactical training field.