When:
Back to Calendar March 8, 2013 @ 8:30 am – March 9, 2013 @ 6:30 pm
Where:
Enoch Police Department
900 East Midvalley Road
Enoch,UT 84721
USA

✔ Add to Calendar Add to Google Calendar
Cost:
250.00
Contact:
TAC*ONE Consulting - Joe Deedon
720.425.5687
joedeedon@taconeconsulting.com
Categories:
Active Shooter
Downloadable Course Flier: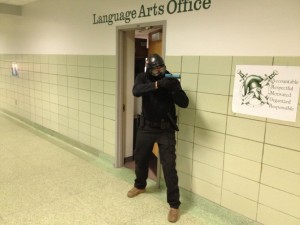 TAC*ONE Consulting will be conducting it's "Lone Wolf" Single/Two Officer Active Shooter Response Course at Enoch Police Department in Enoch, Utah. The training is a 10 hour one-day course that will take place on March 8th or 9th. The cost is $250.00 per student. Please Contact us of you are interested in registering!
– May be available to certain School Faculty – Contact for Details! –