Denver Self Defense Training  
$75.00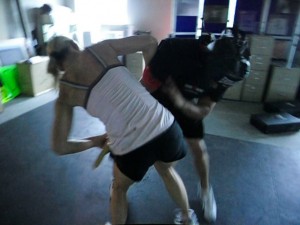 Learn basic self defense techniques that work!  Most of the techniques taught are based on normal human reactions; therefore these techniques don't take months or years to master! Our self defense courses are taught in the Denver CO area, generally close to Golden and Arvada.
Learn self defense tips that will increase your personal safety on the streets, in your car and in your home
Learn to harness the adrenaline that your body dumps during a personal attack.  You can increase reaction time 100% and your strength 300% if harnessed.
Do you know what do to if you are attacked by someone bigger and or stronger than you?
Do you know what happens inside the human body when you get attacked or face a life threatening experience?
If you have no choice but to fight, the best defense is a good offense.  The trick is hitting them where it hurts the most.
This course will cover:
Self Defense against the most common strikes, grabs, holds and chokes.  
Mental aspects of being attacked.
Scenario based training
Tips to avoid a violent confrontation.
Building Self esteem.
Survival on the ground.
How to disable your attacker using your strengths to their weaknesses.
Know weak points of the human body and how to exploit them.
Key aspects in self defense.
Our Denver self defense training is perfect for Businesses, Social Groups, Associations and more.  A great way to provide a fun and exciting team building experience! Your place or ours. We are mobile!
***Women's Only Classes are available, call for details!***
Schedule:
Upcoming Dates TBD
Point of Contact: Joe Deedon or (720) 432-3229
Testimonials: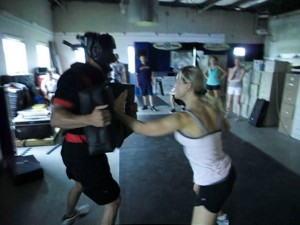 "This was a great class. I will definitely recommend this to others….especially women"
"Great Course! Way more than I ever expected"
"Learned more than I thought I could in hours"
"Great, attentive instruction. Easy to learn from"
 Classes & Registration   Subscribe to Newsletter