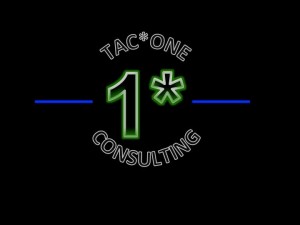 We understand there are many choices when it comes to advanced law enforcement training.  What sets TAC*ONE apart from the rest is we have been involved in several active gunmen incidents and countless tactical deployments.  Learn from instructors who have actually been there not from someone with theoretical knowledge.
TAC*ONE has trained law enforcement officers from multiple agencies across the United States.  Here is what they have to say about the training they received:
"This was the best training by far that we have attended. I hope that we have the opportunity to learn more fro TAC*ONE"
"Good update on active shooter instruction"
"For the sake of preserving life, & your own. Don't be left behind get on this fucking train! Again, thank you guys for saving my life & the lives of others"
"Great instructor knowledge"
"Very beneficial.  It was good to learn form the mistakes that have been made, along with things that were done right"
"Instructors have real life experience"
"All SWAT, resource and patrol officers should attend"
"Gives numerous insight into tactics which might work or might not work with active shooter response"
"Excellent course well prepared and organized.  Instructors are versed and very knowledgeable on topic"
"Great instructors; some of the best I have ever seen"
REFERENCES:
Det. Gilbert Yazzie
Navajo Police Department
gyazzie679@hotmail.com
Director Gleston E. McIntosh Jr.
Virgin Islands Police Department Training Bureau
#45 Mars Hill, Fredriksted
St. Croix, U.S. Virgin Islands 00840
gmcintosh@vipd.gov.vi