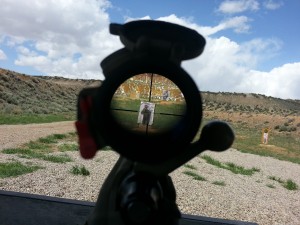 This 2-day course requires the skills learned in the Long Gun Fundamentals course and focuses on exterior ballistics in real world use. You will learn how to arrive at your scope correction factor, use multiple B.C.'s and true your shooting solutions for the up-most accuracy at distance. You will experience both controlled and uncontrolled variables and learn the correct way to deal with them in the field. Students will be shooting from 100 through 800 yards. Students enrolling in this course must bring a quality bolt-action or a semi-automatic center-fire rifle, in good working condition, chambered in calibers equal to or larger than .308, which is also equipped with a good-quality optical sight and shoulder strap/sling as well as a rear bag. Students are expected to bring rifles that are properly pre-zeroed at 100 yards. To get the most out of this class it is highly recommended that you have attended the Applied Ballistics / Shooter Ballistics Class and have ammunition capable of at least 1 MOA at distance. Students should come prepared for any weather conditions.
Skills Gained:
Weapon Set-Up and Accessories
Fundamentals of Marksmanship
Zeroing a Precision Rifle
Internal and External Ballistics
Angular Units of Measure
Compensating for Wind
Range Estimation Techniques
How to use Holdover
Weapon Manipulation
Effects of Weather, Wind, and
Mirage ice.
Upcoming Dates:
July 14th-15th, 2018 – Byers, CO
Cost: $600.00 (space is limited so please register ASAP)