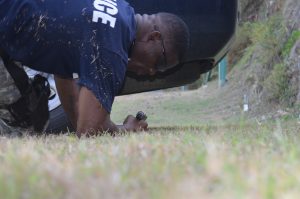 It is no secret that law enforcement operations have changed tremendously in a relatively short time. Officer Survival: 2020 is a "Interactive" seminar designed to prepare law enforcement officers to conduct their routine daily operations within this new complex environment by reviewing recent high profile incidents, case law, use of force  and updating current routine practices to enhance officer safety.
"This 1 or 2 day "Interactive" seminar will include live first hand officer accounts from recent badge / dash cam footage to include Q&A sessions. Lecture and accounts focus on critical topics which are vital to enhancing officer / public safety and reducing liability in today's policing:
-Current trends / threats
-Mindset ("De-Escalation" Vs. Failure to Act)
-Use of force & case law review
-Situational awareness
-Pre-attack indicators
-Anti ambush tactics (1 & 2 officer)
-Counter surveillance
-Teamwork and communication in a close quarters/low light engagement
-Bail out drills and use of the Police cruiser as cover
-Open area take downs and foot pursuits tactics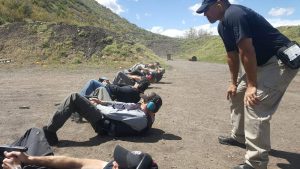 Throughout this seminar on day 2 attendees will hone gunfighting skills on the range before being exposed to "reality-based" practical exercises designed to enhance decision making process and physical skills needed to deal with violent encounters. Officers will deploy various tools they commonly carry to react with various escalation and de-escalation of force. Students will make split second decisions and articulate their reactions. Training will occur in a variety of environments, including low light. New skills will be developed in practical exercises using force-on-force scenarios.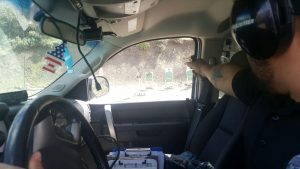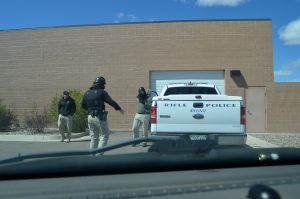 Cost:
Day 1- Interactive Seminar $199.00 per student
Day 1&2- Interactive seminar & practical skills follow up on the range and "Reality Based" Simunition® driven scenarios $475.00 per student

Upcoming class dates:
August 9th-10th, 2017 – Birmingham, AL
August 22nd-23rd, 2017 -Chino Valley, AZ
We are aggressively seeking host agencies for this program. For host information please contact us.