Learning From Tactical Missions
The Tactical DeBrief & Leadership course is designed for a one day class covering a variety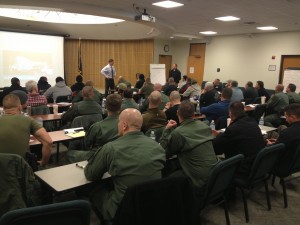 of debriefs in which the attendees and /or host departments will have input as to what exactly will be covered.  Below is a sample class curriculum:
This Tactical Debrief / Leadership Seminar is designed to share valuable information and lessons learned from various tactical missions carried out by various large METRO SWAT. Hear firsthand accounts from Nevada SWAT operators and assistant team leaders. Participants will engage in-depth open forum discussions designed to better prepare themselves, their respective departments and tactical teams for future high risk situations and tactical call outs. This will not be your standard de -brief experience. Students will be able to map out their learning path by choosing which de briefs will be covered. Attendees will be encouraged to actively participate throughout this event designed for around a "roundtable" type experience. Areas of emphasis will be placed on lessons learned, operational changes made and future preparations through training and team development.
Lead by: Doug
Doug started at Idaho Falls P.D. In 1992 where he worked patrol, was an FTO, and finished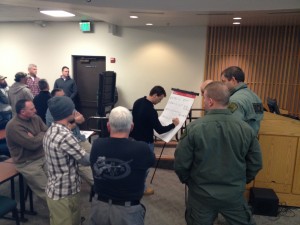 his last two months having been put on the part time swat team. In 1995, Doug hired on with a large METRO Nevada police department. He has worked Patrol, as a Resident Officer in Laughlin, Narcotics for 5 years, and is now in his 9th year of SWAT. He has been an explosive breacher (5 years), a sniper (3 years) and recently assigned as an assistant team leader. Over the years he has helped teach numerous SWAT schools to officers from throughout the United States, Canada, and Mexico, and has helped teach 5 explosive breaching schools on behalf of the U.S. state department to 5 of our Allie Countries from the Middle East.