TAC*ONE Consulting – Active Shooter Training Program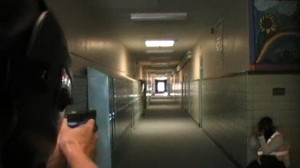 TAC*ONE mass shooting training courses are designed to address the threat of an active Shooter and other violent critical incidents at the workplace, on school grounds, college and university campuses, shopping malls, or churches.
Law Enforcement, Tactical Officers, Campus Police and Private Security will learn how to effectively deploy in a Rapid And Immediate Deployment formations and alone if needed to address a threat of an active aggressor. Active Shooter Response is a hot topic among most law enforcement agencies and our training staff at Tac*One Consulting has been there and has the experience to prepare your staff.
We work with all forms of law enforcement agencies from smaller police departments to larger sheriff trainings and individual law enforcement officers that wish to be trained on their own.
Please review the active shooter training course descriptions below to figure out which satisfies your current training needs.  If you wish to see what we already have planned on the books, check our Upcoming Scheduled Trainings.
Active Shooter "Lone Wolf" Single Officer Response (10 Hour)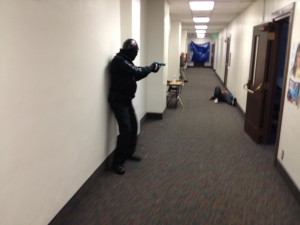 This 10 hour course will cover the theories behind life preservation and a single officer response to an active gunmen.  The simunition based scenarios will teach students how to safely and effectively respond alone and in pairs to an active shooter incident.  Emphasis will be placed on the priority of life model, use of force considerations in a volatile, rapidly changing active environment. Students will be mentally and physically challenged while learning how to stop the loss of life and successfully engage the threat.
$250.00 per student
Active Shooter 3 Day Course: (30 Hour)
In addition to our one day class, students will participate in 20 hours of rapid and immediate deployment movements progressing to full scale active shooter response scenarios.
$525.00 per student
Active Shooter Instructor Course: (40 Hour)
In addition to our three day Active Shooter course students will learn how to instruct four to single officer rapid deployment techniques, critique students, build active shooter lesson plans to fit their respective agencies size and policies, build and facilitate training scenarios.  Student will also be provided our active shooter PowerPoints (ppt) to aid in classroom instruction.
$850.00 per student
*all prices subject to change at any time without notice
We are currently looking for host departments for all of our law enforcement and civilian training curriculum. Please contact Joe for more information.  Our active shooter response trainings are available in Colorado where we are based or we can design a training program for your needs and come to you.