Take the next step in personal protection by honing your skills with your personal / home defense pistol and attend one of our Tactical Pistol courses at our private outdoor range.  No range restrictions just damn good training!  We will start with the basics and work our way up to challenging courses of fire that will include shooting on the move, various shooting positions, reloads and target identification while under stress.
Areas of emphasis are:
Defensive / CQB Shooting fundamentals
Drawing from concealment
Reloads
Malfunctions
Movement shooting
Various shooting positions
Working cover
Target identification
Upcoming Class Dates:
April 9th, 2017
May 6th, 2017
May 13th, 2017 (Revolver Only)
June 17th, 2017
July 22nd, 2017
August 6th, 2017
The Tactical Pistol class is held at a private range in Sedalia, CO which is only about 20 miles south of downtown Denver.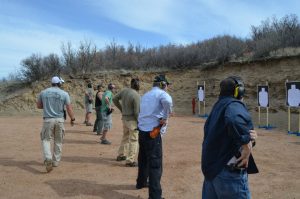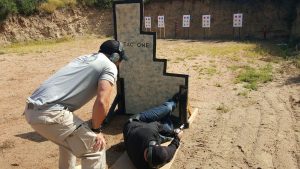 It is recommend prior to this course that the participants possesses a basic familiarity and handling of a handgun. If you have no experience with a weapon, the Intro to CCW course may be a better starting point, but not mandatory. If you have questions about your skill or comfort level before registering, just let us know.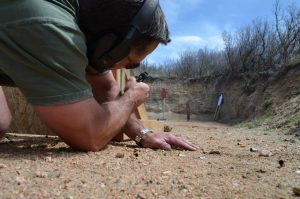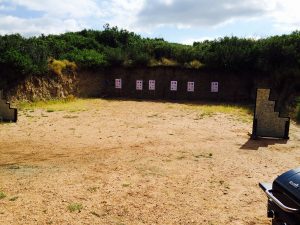 Cost: $175.00 (Attendees are required to bring 300 rounds of ammunition)