Urban Operations for the Law Enforcement / Police Sniper Class
The basic sniper course is designed for new or entry level law enforcement/police snipers and explains the difference between the military and police sniper, with the primary focus being the training and operation of a police sniper in an urban environment. The course begins with classroom topics covering the role of the sniper on a SWAT/Tactical Team.
Major areas of emphasis during this 40 hour course of instruction are:
The Role of the Sniper on an Urban SWAT team
Proper Fit of Rifle and Zeroing
Marksmanship and Manipulation Fundamentals
Target Identification and Threat Discrimination
Use of Cover, Concealment, and the Building and Use of Urban and Vehicle Hides
Shooting from inside Urban and Vehicle Hides (where and when available)
Discussion and Live fire shooting through intermediate barriers (ie…glass)
Positional and Unsupported Shooting
Proper gear and vehicle set up for rapid deployment
Use of Data Book Documentation
Communication
Numerous Courses of Live Fire and Scenario Based "blank" fire are incorporated during the week, under static and emergency call out, stress induced situations.
PLEASE NOTE: Students are required to successfully pass a sniper qualification course of fire. Students are given two attempts to pass the rifle qualification. Certification will not be given unless the student successfully passes the rifle qualification.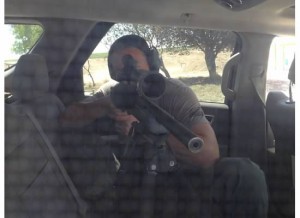 TAC*ONE Consulting is currently looking for host agencies. Hosting is a cost effective way to bring quality training to your area!
Cost: $775.00 per student