50 Hour TEMS Course
***This course is open / designed for unarmed and armed TEMS students*** Follow this link to see a list of the Tactical Medicine Instructors and their credentials for this course.   TEMS Instructors
We are listed by EMT Careers.COM as a quality provider of TEMS training! Tactical Paramedic Jobs: Providing Critical Care in Hostile Environments | EMT CAREER CENTER
This Tactical Medic course is instructed by highly trained professionals who are current TEMS providers, Special Forces Medics, Swat Medics and  Emergency Medicine Instructors, bring years of experience to the table.  During the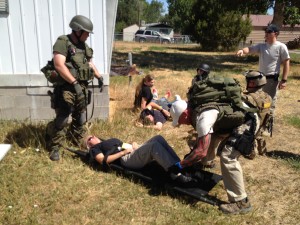 five day course you will be tested mentally and physically on the combat medical skills and tactics.  We will cover many topics like pre planning, operator health, remote assessments, tourniquets, bleeding control, basic combat medicine, basic room entry and swat tactics.  We will also incorporate live fire / simulation scenarios with casualty evacuation and protection.
This course is continually updated with the latest medical training and methods in tactical pre hospital care and with the focus of (PHTLS) Pre Hospital Trauma Life Support and medical treatment under fire.
This course will give you the training needed to provide quality tactical medical support to Law enforcement agencies enabling you to bring good medicine to bad places.
This course is accredited by NMDPS and NMEMSB for 8 CE's and the national tactical medic association.
---
"We've Been There…"
TAC*ONE Consulting  is committed to provide a cutting edge TEMS School.  Participants will be mentally challenged in a high stress environment while learning the basic skills needed to become a functioning Tactical Medic.
We are currently looking for host agencies in your area.  Being a host agency is a great way to bring quality training to your area while saving valuable training funds (free host slots).
Cost:
$1,000.00 per student
Point of Contact:
Joe Deedon
TAC*ONE Consulting
(720) 425-5687
joedeedon@taconeconsulting.com
or
Chris McCord TAC*ONE Consulting (505) 463-1315
chris@taconeconsulting.com
---
Officer Down Emergency Care – ODEC (150.00 Per Student)
Officer Down Emergency care provides the latest medical training used by the military and law enforcement to treat major bleeding during a hostile environment.  During this course students will learn many different methods to gain control of a traumatic injury and how to safely evacuate the casualty to a safe location for further treatment or to identify other life threatening emergencies.
Law enforcement continues to become more dangerous everyday throughout the United States.  Officers need advanced training to have the skills to make a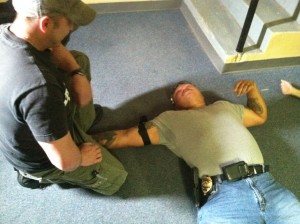 difference.  This course will challenge you mentally and physically and will give you knowledge needed to self-aid and care for others.  This course will have hands on exercises and scenarios to help students  understand the application of methods learned.
Ask yourself this, if you are on a traffic stop and get injured, do you know what to do?  Emergency Medical Services response is an average of five minutes.  This is if the scene is safe to provide emergency care.  You can bleed to death in 3-5 minutes.  Get the knowledge and training so you have the edge.
ODEC is an accredited course by NMDPS and NMEMSB for 8 CE's
 Meet the ODEC Instructors – Click Here
Point of Contact: Chris McCord TAC*ONE Consulting (505) 463-1315
chris@taconeconsulting.com
---
SWAT Tactical Emergency Care – STEC
Some of the most dangerous situations that Swat Operators often respond to on a regular basis are, high risk warrant service, barricaded subjects, apprehension of violent wanted suspects and recently active shooters.
Swat Operators work in these conditions and have a high risk of being injured during the performance of their duty's.  These injuries can come from breaching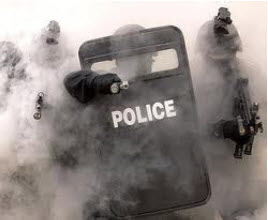 doors, blast injuries, falls, broken or fractured bones, injuries from edged weapons and gunshot wounds.  Not all teams have tactical medics to render aid without delay.
Emergency medical services are not always available and may not have a quick response to a down teammate when this type of situation occurs.  Knowing what to do could mean the difference between life and death in some situations and may keep them alive until advanced care is available.
The tactics in medicine that you will learn in this course  are being used by Tactical Medics and the U.S. Military all over the world.  You will learn pre planning, initial care, identifying a major life threat, application of a tourniquet to control massive bleeding and more.  Knowing what to do in this incident is critical to the survival of a traumatic event.  So ask yourself – Do you know what to do?
STEC is an accredited course by NMDPS and NMEMSB for 8 CE's
Meet the STEC Instructors – Click Here
Cost:
$199.00 Per Student
We are currently looking for host agencies.  This is a good way to save money and obtain free spots for the class.  Call Today…
Point of Contact:

Chris McCord TAC*ONE Consulting (505) 463-1315
chris@taconeconsulting.com
---