Concealed Carry Training – Advanced CCW Weapons Training
Truly Prepare yourself…
6 Hour Advanced Concealed Carry / Personal Protection Course
This is NOT your average firearms course.  You will participate in real life situations that are not offered in ANY OTHER CCW classes in Denver. TAC*ONE Consulting's Advanced CCW course is hands down the BEST concealed carry weapons course around. It is designed for current CCW holders who would like to hone their personal protection skills for real life situations they may encounter. Students will be using Simunition Glock 17 pistols which shoot plastic projectiles containing colored soap. Until recently these "Force on Force" weapons were only available for Law Enforcement and Military use.  You will engage role players with these weapons which cycle / recoil exactly like a Glock 17 9mm.
Take the next step for a well rounded personal protection plan. One that is designed to enhance the concealed handgun permit holders ability to effectively defend themselves or others in various environments and situations.   This seminar will include three blocks of instruction; Close quarters handgun, CCW combatives & reality based "force on force" scenarios focusing on the following areas:
-Use of Deadly Force Refresher
-Close Quarters Handgun
-Close Quarters Combatives for the CHP holder
-Weapon Takeaways
-Weapon Retention
This advanced CCW course is 100% hands on practical application with no classroom. We will be running and gunning from the get go!
**Courses are taught by area Law Enforcement Officers**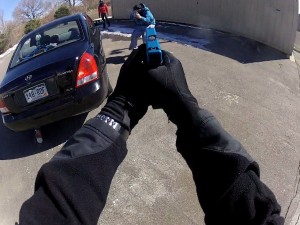 Advanced Concealed Carry / Personal Protection Course:
When:
Level I – August 19th, 2018
Level II – September 23rd, 2018
Level I – October 13th, 2018
Cost:
199.00
(Includes 50.00 in ammo required)
Downloadable Course Information:
Adv CCW Flyer
Point of Contact / Registration: Joe Deedon (720) 432-3229