Movie Premiere Scene of Chaos as Active Shooter Incident Unfolded
Like most of the rest of us, you have woken today to hear the latest in tragic multiple casualty active shooter incident. As you may know, Aurora is part of our home base in the Denver area so this hits close to home, literally.
Reports are still sketchy, at the moment we are hearing between 12 to 14 victims have sadly passed away with approximately 50 others wounded. The local media is currently reporting & covering the suspect's apartment building being approached with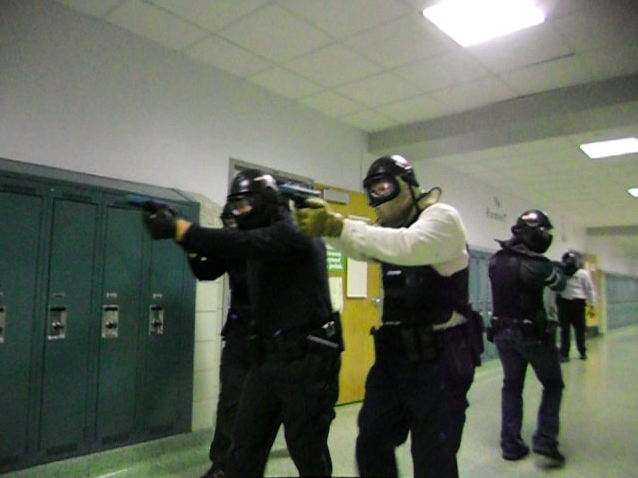 cautionary methods including nearby evacuations.
What we know and are hearing is that the past tragedies in Colorado such as Columbine have prepared our law enforcement officials. First responders did respond in active shooter mode very rapidly to isolate and protect other potential victims. Allegedly, the suspect was taken into custody in the parking lot. I have no doubt that everything occurred in a fashion that likely did save additional lives.
Active Shooter training makes a difference. There is no doubt.  More businesses and organizations not directly involved in law enforcement see the need for active shooter training nowadays. Whether you are a business in  a very public facing environment such as a movie theater, a venue for political events & debates or even a shopping mall, we can train your staff and help you make a difference too.
Our deepest sympathies go out to all of the victims and those injured and their familes.  We know from the media that many area hospitals, even Children's, went into disaster mode and have treated and cared for victims and these methods of preparedness & quick action save lives.
We will be watching this tragedy and continue to inform you when we can of techniques that were used that can prepare your own departments for active shooter incidents.
Ironically, we are teaching an active shooter class in Aurora today. We will have a lot to talk about.