We haven't posted as often as we have liked, that is because we've been very busy training. But there has been a lot of buzz about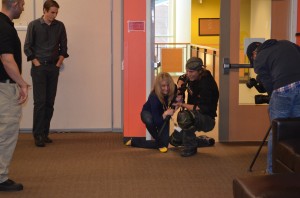 TAC*ONE Consulting. Here are a few of the pieces from the last six months or so.
One that we would like to point out is the Channel 7 September 2014 piece you will see linked to below. If you click through the written article is very good but the video is a six minute feature that aired at the top of their broadcast. It is a very detailed story on our school faculty active shooter training at The Pinnacle Charter School in the Denver metro suburbs.
We also have been receiving a great deal of calls that have originated from the Wall Street Journal piece and the article in the Oregonian.
***November 2014 – A series of articles have been written covering our active shooter training program for school faculty that has been rolled out in Santa Fe, NM. While the articles fail to mention TAC*ONE Consulting, this is our program.
***September 2014
Wall Street Journal – Active Shooter Drills Spark Raft of Legal Complaints – Joe Deedon interviewed by WSJ for opinion.
Denver Channel 7 – local Denver abc affiliate – Written story and 6 minute feature news video story cover TAC*ONE Consulting active shooter training at Pinnacle Charter school in the metro Denver suburbs.
***June 2014
The Oregonian – Oregon High School Shooting: Expert Offers 5 Tips to Cops Called to Schools
***May 2014
Sandoval Sign Post – Coverage our our course in Sandoval County, NM
***April 2014
–Albuquerque Journal, Coverage on our Law Enforcement Tracking Course