A few days ago on our Facebook page we introduced our new trailer for TAC*ONE Consulting and asked for some feedback. We were debating if we should go with black or white.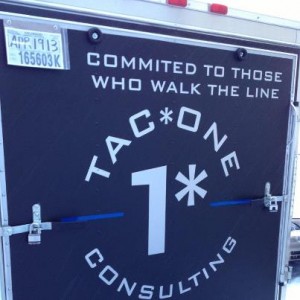 We were excited about all the interest and listened to the comments and went with black!
Here's the unveiling of our new trailer!  We will use it to transport tactical equipment for our courses and maybe you'll even see it in the parking lot of the Tanner Gun Shows coming up.
If you see us driving around town, you'll know it is us now, be sure to wave!