Parts of January were extremely busy here at Tac*One Consulting.  We are going to try and do a better job of updating you on what is going on here. We know it helps you make decisions on what trainings may be right for you and your team.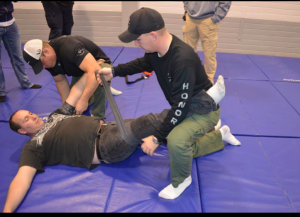 Here's a glance at one  busy week in particular. At the beginning of January we ended the week in Louisiana in the New Orleans area – New Iberia to be exact. We provided our Officer Down / Mass Casualty Class, a very successful training for law enforcement.
After that Joe hopped on a plane back to Denver Saturday morning in time for an afternoon Beyond The Lockdown class with Anastasis Academy. I was very impressed with this group of educators that welcomed us in, were open to what we wanted to teach them and it was really a fantastic day. We now have even more empowered educators here in Colorado.  We did have a local tv station in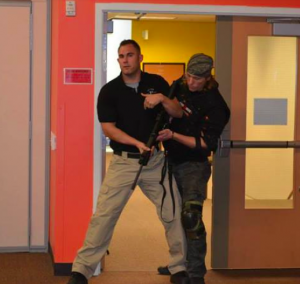 to shoot some film of this class, as soon as we know when this story will air we will post that information here and to our Facebook and Twitter accounts.  Additionally, Kelly Tenkely of Anastasis Academy wrote a few posts on her site about the class, please take a look and see what she thought. Here's just one quote: "The team teaches what I've always suspected should be the case: if your students are able to get out of the building (where all the law enforcement is…or will soon be…hanging out) do it. Evacuation is the best case scenario, NOT sitting and waiting the way many of us have been told to do for 15 years. Tac One even taught us how to evacuate so that we do so in a safe, smart way."
And speaking of our Beyond the Lockdown class, as you can imagine, our phone is ringing off the hook at the moment. Between the various recent school shootings in the last two months – the Arapahoe incident, Roswell New Mexico, a theater shooting in Florida, of an incident in Pennsylvania – people are at their breaking point saying enough is enough and it seems that our administrators are starting to come around to get their staff as current as possible.  This training will give teacher and faculty the best chance for themselves and the kids in their care.
Over the last few months we have been working very hard to evaluate how we can take the information in this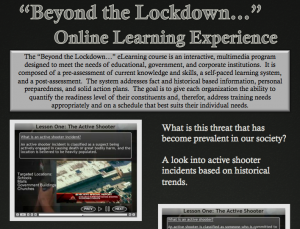 class and get it to as many people as possible.  And that is why we are launching our online Beyond the Lockdown class.  Based on the in person training, we believe this session is the next best thing to the live class if that is not possible. Contact us here if you are interested in further information on that.  The information for the online class will be here on the site very soon. In the meantime, feel free to contact us in the meantime for details.
On Sunday we were down in Pueblo teaching our CCW for civilians course at the Tanner Gun Show.  Another great group. The next Tanner Show is in Denver next weekend Jan 25th and 26th.
That Monday Joe was asked in to the Fox 31 studio to discuss the hostage incident in Denver earlier that day to discuss the video footage that was captured. You can see Joe right after the 1 minute mark.

Since then we have booked numerous other trainings this week including Beyond the Lockdown in Filer, Idaho.  We have 20 students already enrolled but we have room for a few more. If you are in the Twin Falls or Boise area and would like to join us in March in Filer, let us know and we will get you the details.
We hope to update more often here on what we are up to, but you can keep very current with out whereabouts on Facebook, Twitter, and even Instagram and our Upcoming Events page lists all of our scheduled courses for law enforcement and civilians.