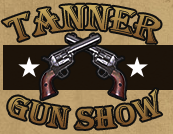 We are beyond excited to announce that TAC*ONE Consulting has begun a relationship with Tanner Gun shows across Colorado and we will be now offering Concealed Weapons training at all of their shows. The trainings will be held next door at the Comfort Inn and we have a few different options depending on your needs and prior experience & goals.  The 3 hour Intro class is what you will need to aply for your permit but the 6 hour class is recommended to take you to the next step with simunition based role playing scenarios.
This is one of the best offerings in Denver and will have you mentality ready and prepared in times of crisis and CCW permit ready.
Cost:
3 Hour Intro CCW $115.00 per student

6 Hour Intro CCW with Scenarios $175

3 hour Advanced CCW $100
Classes are held at the Tanner Gun Show during the following hours:
11:00 am – 2:00 pm Intro – 3 hour class

11:00 am – 5:00 pm Intro with Scenarios –  6 hour class

2:00 pm – 5:00 pm Advanced – 3 hour class
Take a look at the dates, course specifics and register online. Right now we have the dates up for Denver, but we'll be at the Loveland & Pueblo shows too. Let us know if you have any questions.
For more information on Colorado Tanner Gun Sows in general visit their site.